Amandine and Annelies were at the "Dr Deaf" workshop in Ål in Norway, from 19-21 January 2018. Annelies was one of the four instructors and Amandine was one of the 35 participants. The other instructors were Dr. Joseph Murray (who organised the workshop), Dr. Hilde Haualand and Dr. Robert Adam. Participants came from Norway, Sweden, Finland, Belgium, the Netherlands, France, Czech Republic, the UK, Spain, and Germany. Participants included deaf people who are already in a PhD programme; people who are starting a PhD soon; people who got a MA; and people in BA and MA programmes interested in doing a PhD in the future.
Amandine: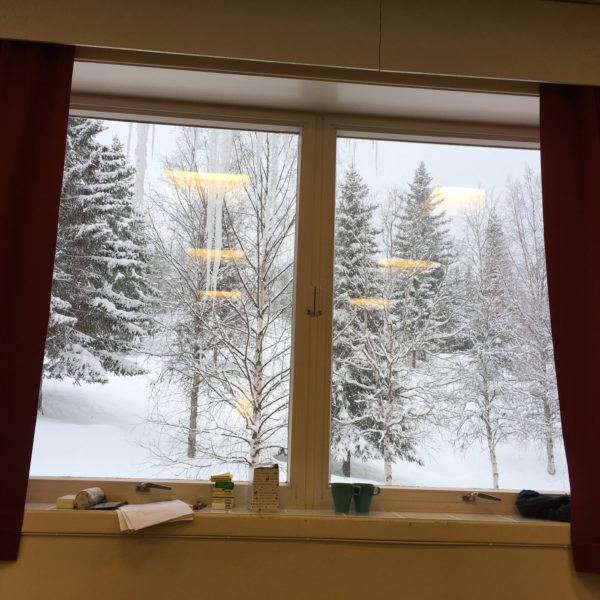 The presentations touched upon a wide range of topics related to getting a PhD: applying for research funding; writing research proposals; the process of writing the PhD; and juggling writing, teaching and other things during academic life. There was also a session about life after the PhD including postdocs and teaching in universities, providing insight in the different ways to pursue a career in academia after a PhD. A lot of practical knowledge and tips were passed on.
I want to share two things from the workshop that really impacted on me. The first one is about interpreters: we have to work with interpreters regularly in order to proceed in our PhD and careers. Hilde explained how working with interpreters is like dancing: the interpreter and the deaf academic must adapt to each other well, find a rhythm that works for both, and this is a process of giving and taking. The hearing interlocutor gets involved in this dance too, so it really is a dance for three.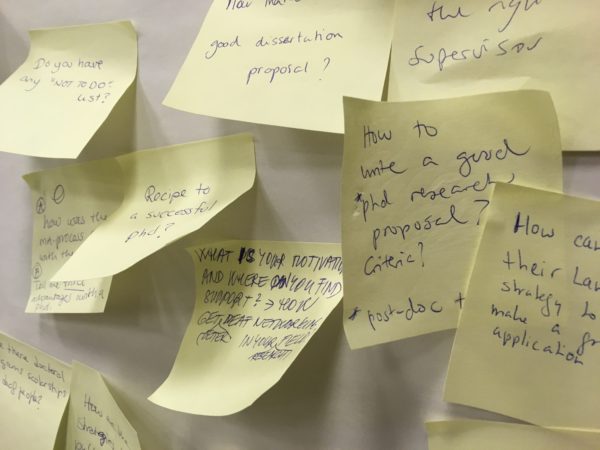 We received tips for planning in advance when working with interpreters, such as discussing specific jargon. It's important to find the right match so if it does not work out with a particular interpreter, it is best to stop trying after a few times. It can be a good strategy to work with different interpreters for specific assignments; for example, working with one when presenting and another on networking, since those are very different situations involving different needs and preferences.
The second topic that hit me was that while most of the PhD is spent working alone, we are in fact not alone. PhD students can get together – like the workshop in Ål – and exchange and support each other as deaf academics. PhD students can and should also interact and exchange with hearing PhD students in their university. There is a very high percentage of PhD students who experience depression or other mental health problems, so it's very important to engage in such interactions. Remember: we are not alone!
Finally, I found it really helpful to get practical tips from the four tutors, such as about the process of writing. When starting to write, we can write just anything, not try to get it exactly right or mull over the right words to use. Instead, just write and write, not worrying about mistakes or word choice or perfect English. We can write first drafts in a mixture of our own language and English if that's how we write more fluently, and later translate, edit and clean it up.
Annelies:
During this workshop, where I was one of the four instructors, we organised an exercise: each participant presented a PhD proposal in 3 minutes, and got feedback from the other participants and from the instructors. Participants could also book one-on-one sessions with the instructors to get individualised feedback on their ideas.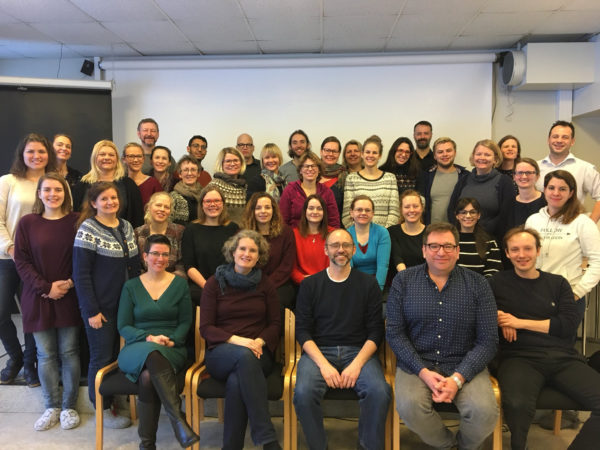 Of the 35 participants, some are already in PhD programs and felt inspired and recharged, taking away useful tips. Others were initially not yet sure if they want to pursue a PhD and felt much more confident after learning about the experiences of deaf academics who have gone through the process. Yet others realised during the workshop that a PhD is not their cup of tea, they have thus been given the opportunity to make an informed decision.
We made sure that we did not present the PhD as an easy or smooth process. We shared our own experiences which included ups and downs, delays, temporarily putting the PhD on hold, unsupportive supervisors, health issues, pregnancy and lack of peer support networks. We told participants about our strategies as former deaf PhD students, but we also emphasised that many of our experiences are not deaf-specific but rather PhD-specific. Examples are lack of confidence about English, writer's block, or feeling overwhelmed by the amount of data to analyse. We stressed that many hearing PhD students experience the same challenges. As such we tried to present the participants with a balanced picture of the PhD process.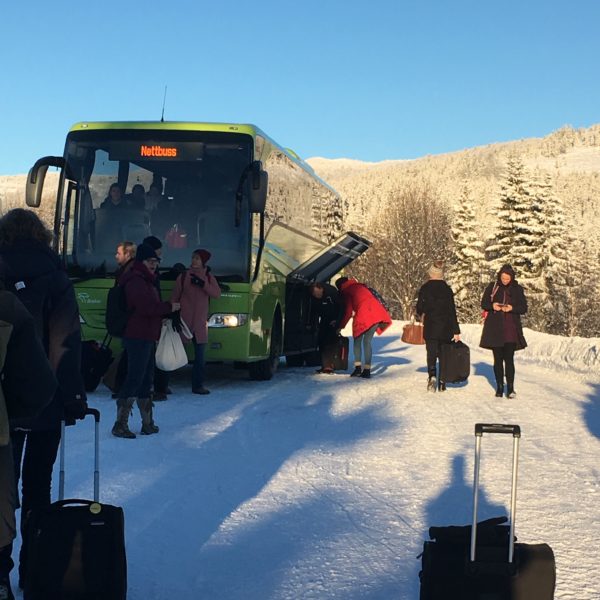 For me, the experience of organising this workshop with Joe, Hilde, and Robert was enlightening. While preparing the presentations together, we learned about our different pathways towards the PhD, different regulations for PhD programs, supervision, defences in different countries, and different pathways in academia after getting the PhD.
We felt hungry for sharing more information with each other, for example, working on funding applications, working in academia with hearing colleagues, networking effectively at conferences. Thus, the idea to organise a "Professor Deaf" workshop was born. Joe will plan this workshop later in 2018, again in Ål, for deaf people who have obtained a PhD and continue working in academia.
Being able to share a wide range of information informally and directly is something that deaf academics in predominantly hearing working environments cannot take for granted. For participants and instructors alike, it was an extremely enriching experience to learn about academia in general (and country specific differences), and about deaf-specific experiences in academia, directly in International Sign, in a relaxed and informal atmosphere insnowy Norway. Here's to more of that!
Twitter handle: #drdeaf